Yesterday we had the honor to have a conversation with brilliant Daphna Blatt and Caitlyn Colman-McGaw from the New York Public Library (NYPL) about future applications of civic monitoring in New York City.
Daphna Blatt, who is Director of Strategic Research & Analytics at the NYPL, learned about us in the book Mistrust by our friend Professor Ethan Zuckerman, a well-known media scholar and Internet activist, former director of the MIT Media Lab and now an associate professor of public policy, communication and information at the University of Massachusetts.
Public libraries have a key role in promoting citizen engagement in "smart city" initiatives and cultivating civic impact. In particular, the NYPL is recognized as one of the world's most innovative institutions and a real beacon of legitimacy and identity in New York. NYPL's programs combine exceptional expertise in data and information with the ability to act as a facilitator of civic initiatives for public accountability and for increasing trust in public institutions. Have a look at the NYC Open Data portal.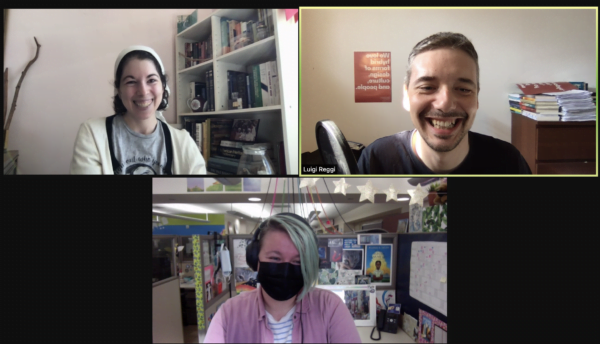 We were impressed by their interest in both Monithon's method and the At the School of OpenCohesion application. Caitlyn Colman-McGaw, Manager of Young Adult Educational Programming, asked about the emotional response of high-school students when exposed to controversial public issues – a response that eventually leads to creative suggestions for improving public policies.
Our own Luigi Reggi also mentioned EU policies and initiatives for reducing inequality and promoting social inclusion, which are particularly interesting in the context of New York City.
A final recommendation from the NYPL was to collect more detailed information about the civic impact of our monitoring, for example by assessing civic skills and awareness before and after the monitoring activities.
Stay tuned for future developments 🙂
https://www.monithon.eu/wp-content/uploads/2021/09/New_York_Public_Library_-_Main_Branch_51396225599.jpg
1125
2000
Redazione
https://www.monithon.eu/wp-content/uploads/2022/11/logo-monithon-2-verde-project-finder-sito.png
Redazione
2021-09-30 11:24:16
2021-10-01 17:33:09
Monithon meets the New York Public Library