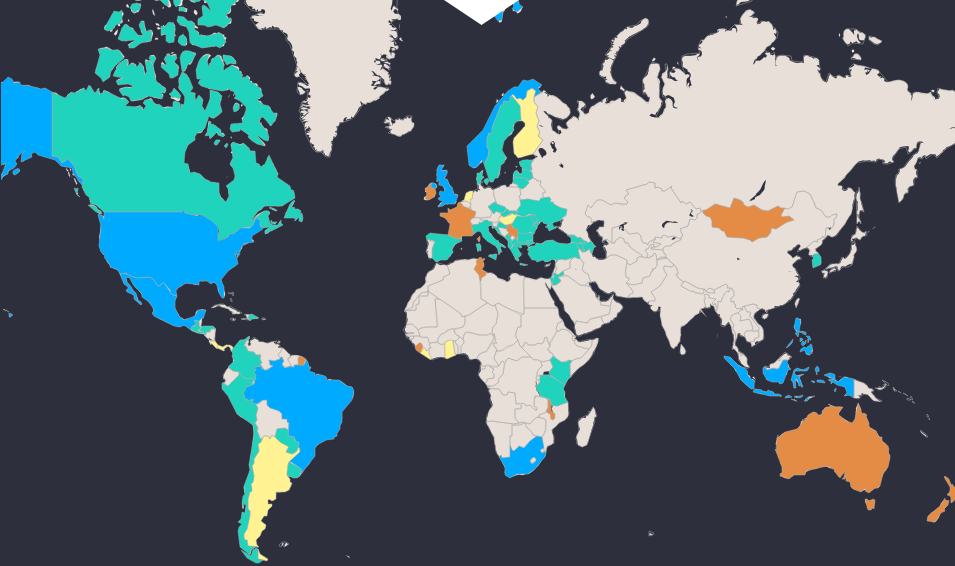 The public consultation that took place at the end of May has officially made its choice: with an 82% share of the votes, the OpenCoesione-Monithon partnership (which includes also
A Scuola di OpenCoesione
) will be Italy's candidate at the OGP Awards.
We will have to wait July to know the winners, but we consider this result already an important landmark for Monithon. As a citizen journalism and civic media platform, the positive feedback received from the civil society during this public consultation is already a moral win.
If a 82% of votes in our favor wasn't gratifying in itself, we were immensely pleased by the many positive comments that accompanied the votes – some of which you can read at the end of this post.
A big thanks to all of you: knowing we have your support and appreciation will enrich our work with renewed enthusiasm, as we continue to open our project to volunteers willing to contribute to this success.
Comments from the public consultation:
"An example worth studying: OpenCoesion is an empowering government initiative; Monithon is an example of what citizens can do thanks to a wise open data policy."

"What I appreciate about Monithon is its spirit of openness and sharing, which is put in practice during its activities. It is easy to follow and promptly able to attract new people in the loop. I hope it will win and expand its coverage to other funds."

"The project covers the whole of Italy through a national network, while also being admired and studied internationally. It is a link between technical and civic education, allowing people to make a concrete use of open data."

"The initiative tangibly fosters civic engagement and an active involvement of citizens, even without requiring specific expertise. The project gave many citizens the opportunity to tell stories, report bad practices, and also publicize good practices."

"One of the best contributions to the study of open government and methods for civic participation – on an international scale."

"One of the most important examples of civic monitoring and grassroots participation."

"Monithon's platform is extremely user-friendly and usable. Once it will interact with OpenCoesione more directly, it will become a best practice model for every Public Administration."

"Excellent idea to involve young people with the daily problems of their city. All the candidates are great projects, but I am tied to Monithon because of a deep fondness towards its representative members, because of their passion and because of the originality of the approach."

"Civic monitoring is the first step on the road of active and reactive citizenship: to become citizens who are able to observe, evaluate, control and communicate in regards of the works and intervention carried out with public funds."
https://www.monithon.eu/wp-content/uploads/2014/05/opengov-winner.png
566
955
Redazione
https://www.monithon.eu/wp-content/uploads/2022/11/logo-monithon-2-verde-project-finder-sito.png
Redazione
2014-05-30 21:16:28
2014-07-23 22:27:34
Monithon and OpenCoesione will represent Italy at the OGP Awards!